PICNIC BASKET
We now offer a picnic basket for both hotel guests and day guests. The basket is filled with local specialities and characteristic products from Nidwalden.
Picnic basket for two persons:
2 local cheeses
a choice of 3 different dips and vegetable sticks
mixed house bread
still water
saisonal fruit
home made gingerbread
Honegg nut mixture with dried fruit
Picnic blanket and trail map
CHF 49 per basket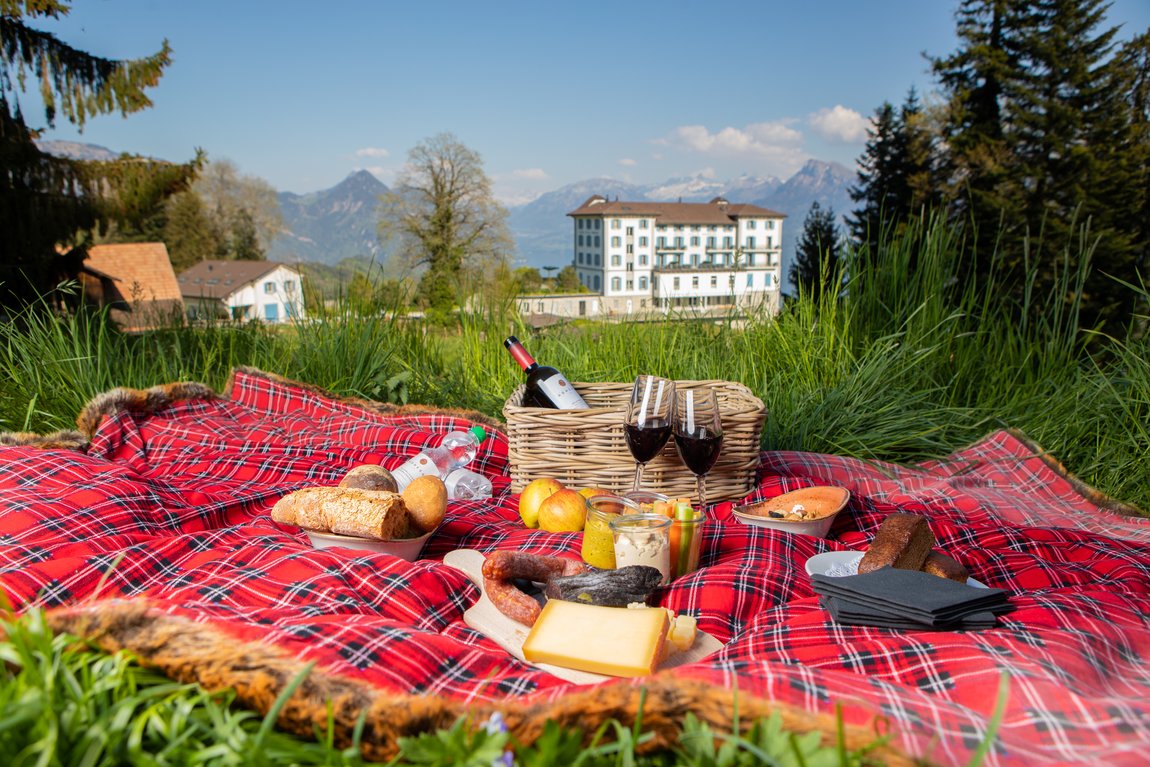 Possible dates:
20 August 2020 | 3 September 2020 | 10 September 2020 | 24 September 2020
From 8 persons upwards, we will be happy to organise your exclusive art event.
Approximate schedule:
18.00 - 19.00 Tapas
19.00 - 21.30 Painting
followed by dessert and cosy get-together
All artventures take place in cooperation with ART AND CHILL. Art & Chill combines entertaining hours, different locations and art painting. If painting doesn't let you go afterwards, they offer courses in their studio.
We look forward to swinging the brushes with you!