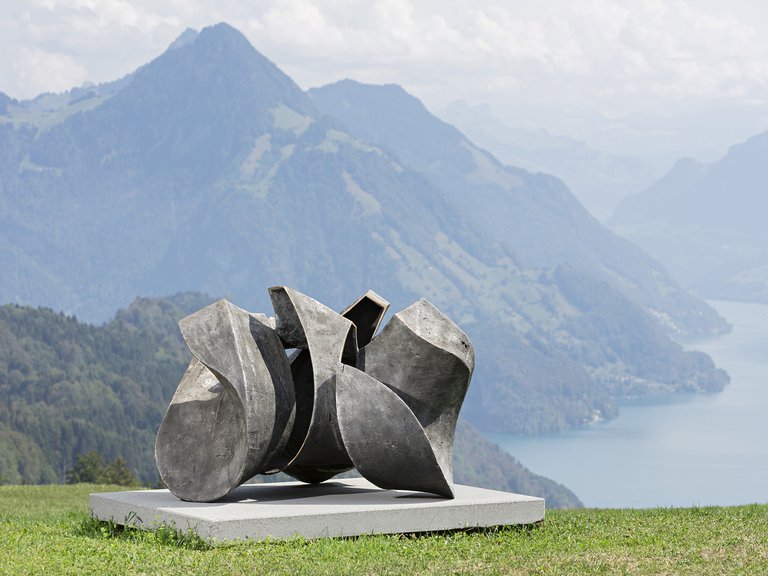 Sculpture Garden: UWE KARLSEN
Uwe Karlsen (born in Essen in 1954) uses bronze and untreated and stainless steel, with their natural qualities,- traditional materials in sculpture - in his creative work. Here, he often deliberately eschews any control over the emerging form, allows gravity, hydraulic tools or even explosives to do their work and so investigates the possibilities and limits of distortion with his art.
We are pleased to offer you exclusive insights into Uwe Karlsen's extensive sculptural oeuvre. We invite you to consider the variety of his artistic creativity set against the background of the imposing panorama above Lake Lucerne.
The exhibition is publicly accessible to visit. For further information please click here.
Please contact: uk@uwekarlsen.com / Website